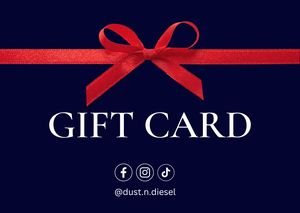 Spoil your special someone with a Dust N Diesel e-Gift card. 
The easiest gift you'll ever buy!
Simply select the value of you voucher, you can choose from $25 up to $500. 
We will email you a copy of the gift voucher to your email and you can send it to the lucky recipient.
Gift vouchers do not expire.